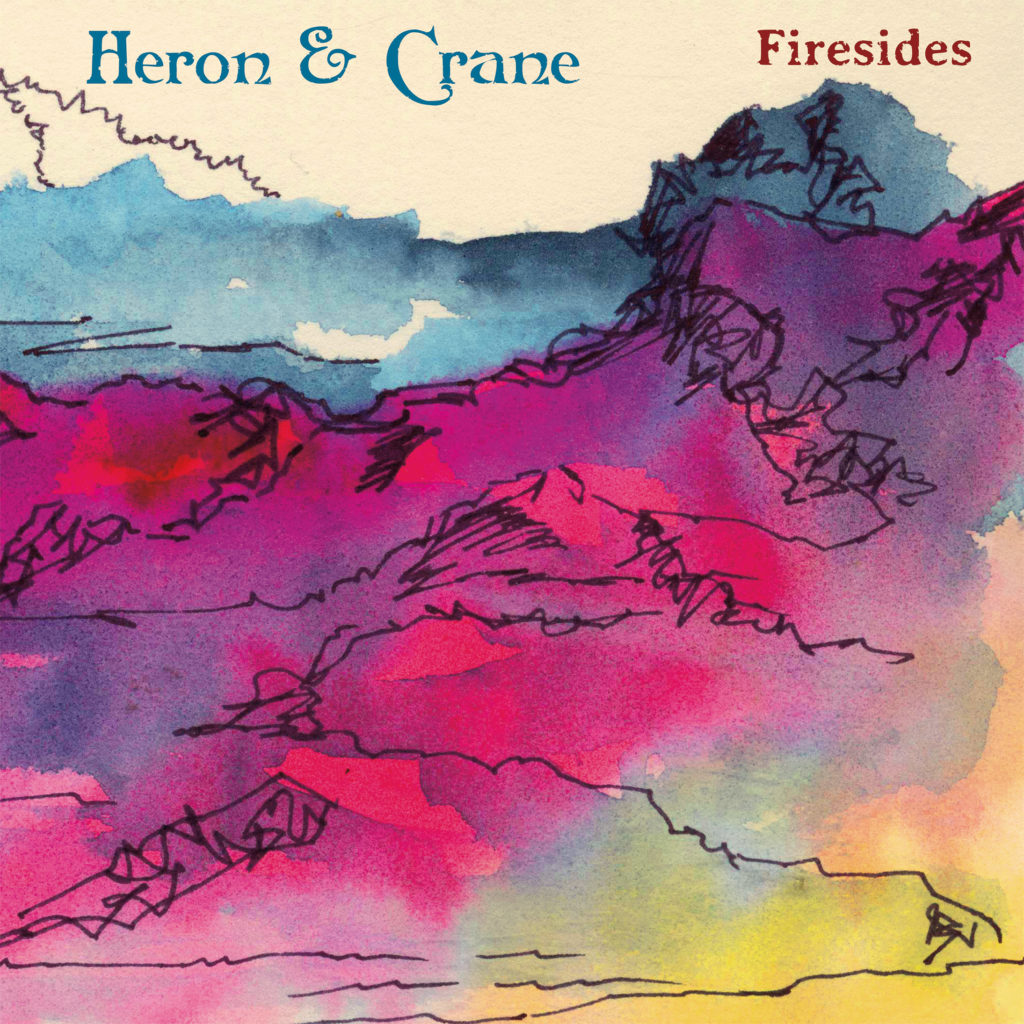 HERON & CRANE – FIRESIDES
HIBERNATOR GIGS RECORDS
RELEASE DATE: 9/27/2019
Pre-order the album at Bandcamp
CHARLOTTESVILLE, VA RECORD LABEL, HIBERNATOR GIGS, ANNOUNCE DEBUT FULL LENGTH RELEASE FROM ELECTRONIC PSYCH FOLK DUO, HERON & CRANE
Heron & Crane, an electronic psych folk duo, are set to release their debut record, Firesides, on Hibernator Gigs Records on September 27, 2019. The album will be available digitally and as a limited edition translucent red vinyl release.
Heron & Crane is the pastoral psych creation of Dave Gibson and Travis Kokas, former members of Columbus, Ohio power pop band, The Cusacks, and current members of Weird Mob and Cryptids After Dark, respectively. Inspired in equal measure by 60s psych pop, 70s acid folk, 80s synth pop and the hauntological sounds of vintage library music, Firesides is the perfect soundtrack to your next imaginary journey through undiscovered realms.
Firesides contains a kaleidoscope of sounds, from the ambient folk of opener, Another Unfortunate Mannequin, to the driving synth-pop of Stars Over Nara, from the krautrock groove of Space Junk to the pastoral folk of Companions of Fish and Turtles. Vintage Moog, Yamaha and Korg synthesizers are combined with acoustic instruments and folk inspired melodies to create an atmosphere of instant nostalgia. 
The album was recorded in Charlottesville, Virginia and Columbus, Ohio with the two members trading files and ideas back and forth remotely, building layers of electronics onto the original acoustic demos. Gibson and Kokas split the songwriting evenly and each bring their unique sound to the project as both explore the fringes of their musical taste and find new ways to engage the listener.